Best Practices
App Store screenshots are one of the first marketing asset your new user will see. Make them memorable.
Tell your story
Imagine you've only 7 seconds to pitch your app to a potential user, how do you do it? With the App Icon, screenshots are the best visual to increase your download conversion rate.
What's your user's main problem? How does your app solve it? Keep in mind that with the new App Store, users will see 3 screenshots from the search result page. Make sure your screenshots reflects your brand identity.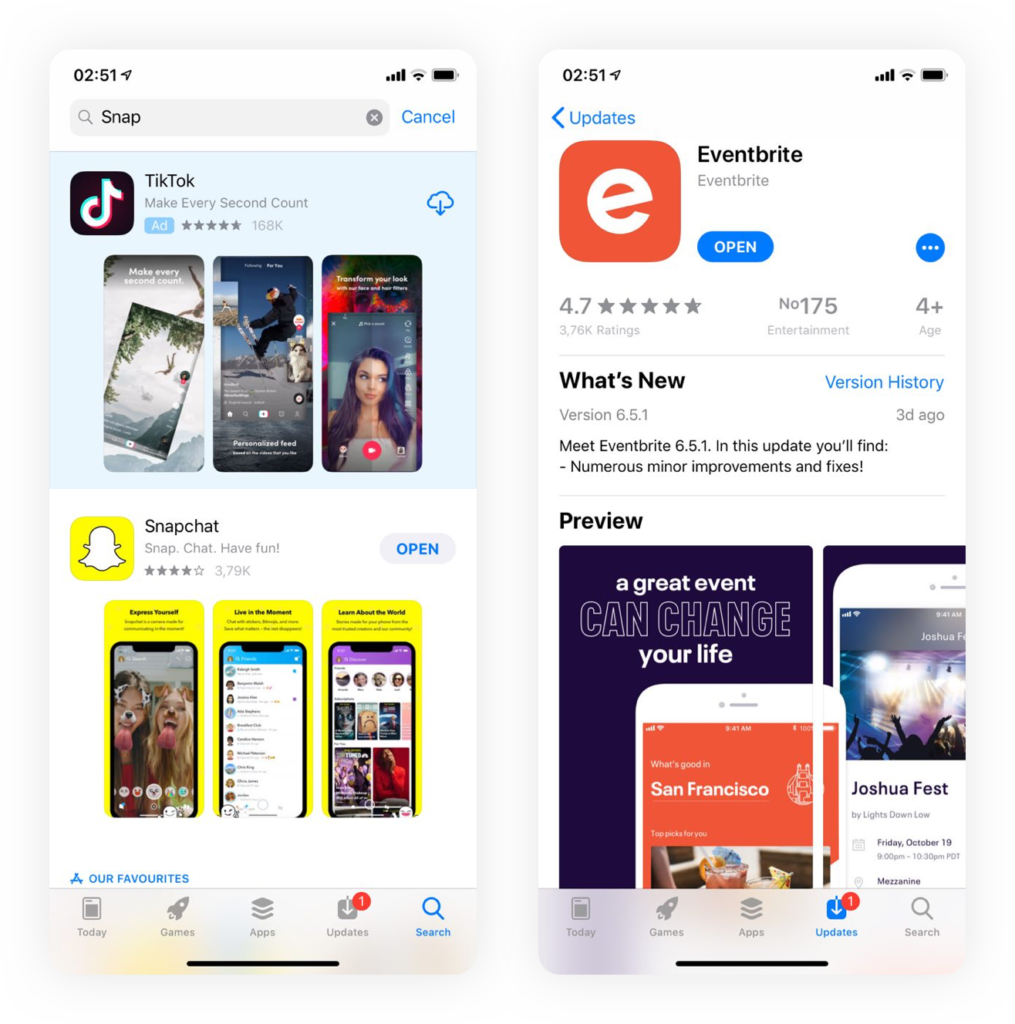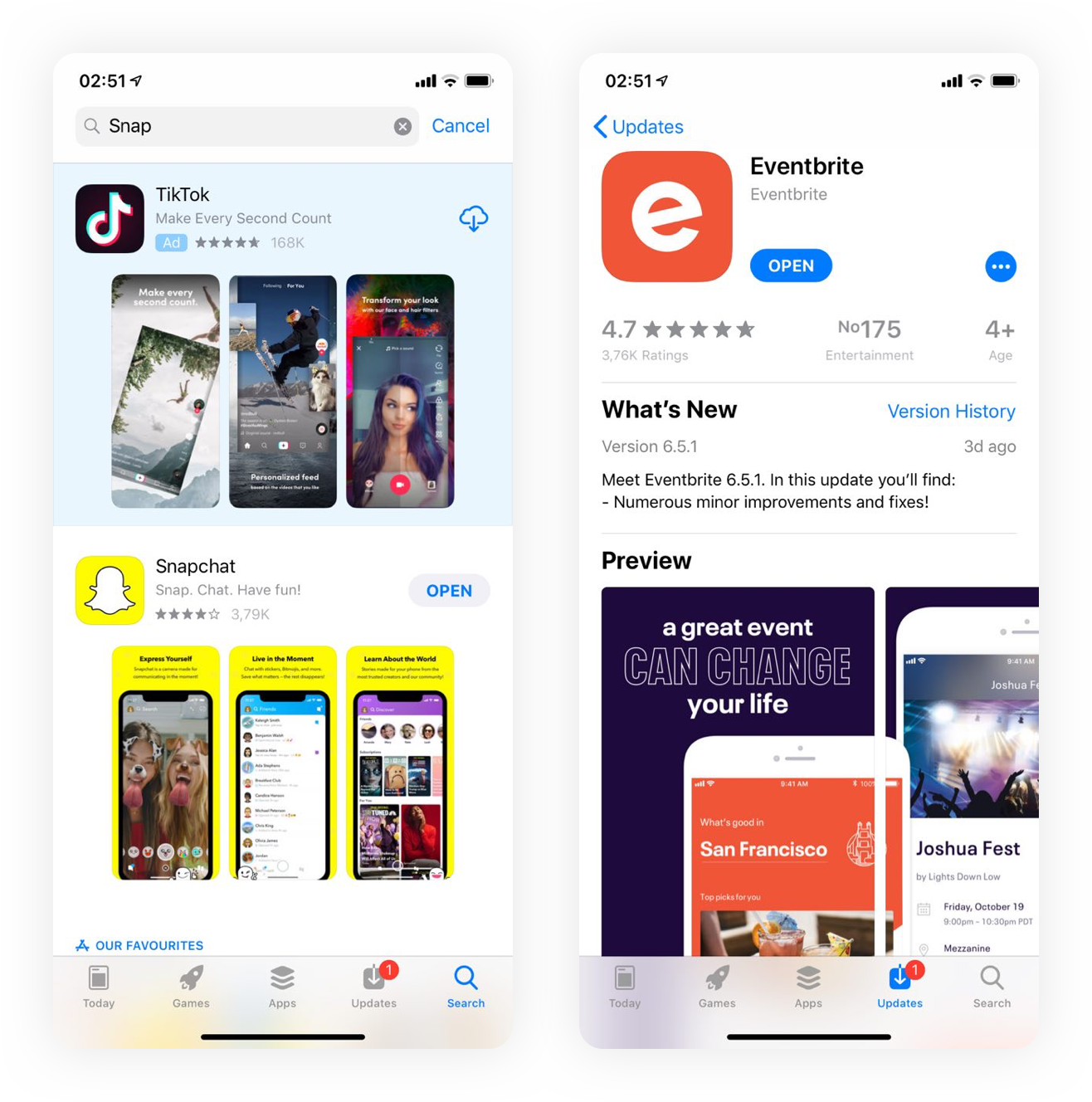 The dimensions
You have to add a minimum of 1 screenshot but I suggest you to add at least 5 screenshots. The screenshots should have the RGB color scheme, flattened and shouldn't be transparent. They should have a pixel density of 72 dpi and must be JPG or PNG.
Some sizes are required:
iPhone XS Max, iPhone XR: 1242 x 2688 pixels
iPhone 6s Plus, iPhone 7 Plus, iPhone 8 Plus: 1242 x 2208 pixels
iPhone 6, iPhone 6s, iPhone 7, iPhone 8: 750 x 1334 pixels
iPhone SE: 640 x 1136 pixels
iPad Pro: 2048 x 2732 pixels
Check the Apple Screenshots Specifications to get all the sizes.
Remember that if you're using phone mockups on screenshots, you have to display the right one for the right size (don't show an iPhone X mockup for the iPhone 6 screenshots) or Apple can reject you.
How to create great screenshots?
Use large engaging captions
Always have at least 5 screenshots
Highlight the best features of your app
Localize your screenshots in different languages
Remember to show real screens
Show achievements (Apple Featured, Ratings…)
Remember you can find a lot of great articles on Medium, with a lot of insights on screenshots.
Tools for creating app screenshots
Now you know all the tips to create beautiful app screenshots for the App store, let's talk about the tools that are used to create them. I personally do them on Sketch / Figma, but it can be very time consuming if you want to traduce all screenshots in different languages.
You might use tools like:
Hopefully that will help and inspire you for your next project! 👉 View all screenshots